Every website should focus on optimizing their conversion rate. These conversion optimization tools will help you identify where you may be losing visitors and how your conversion rate can be improved. Increasing conversion rate should be a priority for your website to ensure you get the most value from the traffic you're receiving.
Heatmaps
Heatmaps visually indicate where your users move their mouse, click and scroll. Mouse movement is a good indicator for where the user's eyes are looking. Viewing clicks and scroll data can help you make informed decisions. The data helps you understand what your users typically see and where they click.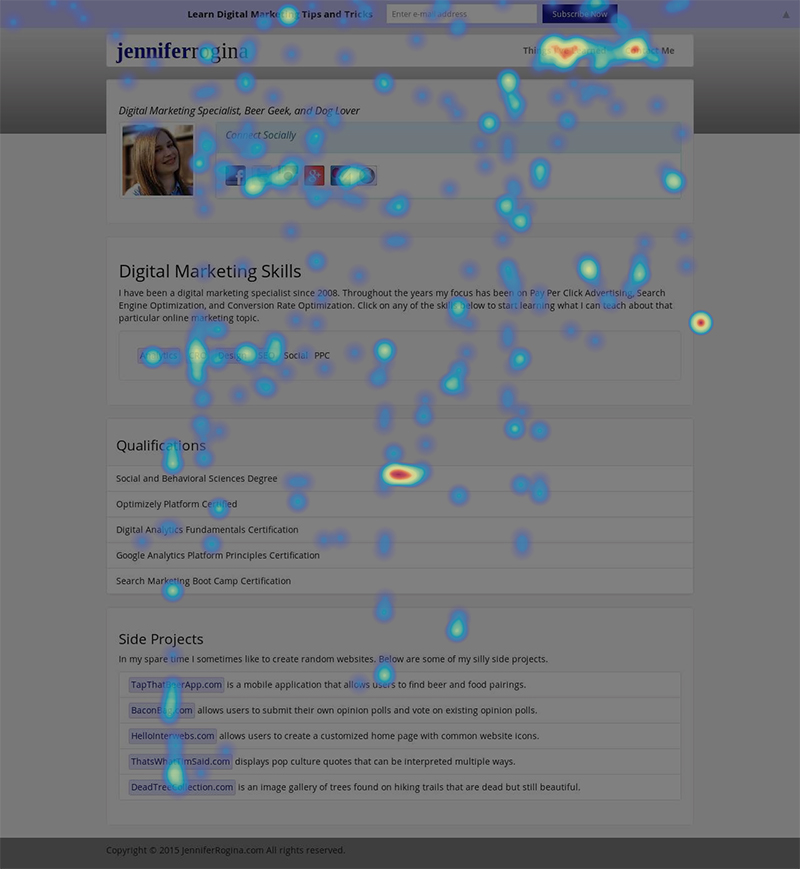 A great tool for gathering heatmap data is CrazyEgg. CrazyEgg allows you to see click and scroll heatmaps as well as what they refer to as a confetti map. The confetti map allows you to color code the clicks based on parameters such as referring site, time of day, day of week, and new versus returning. It is a helpful way to determine how a particular segment behaves.
Hotjar is another useful heatmap tool. They provide heatmaps for mouse movement, clicks, and scrolls. Hotjar also includes many other features which are useful conversion optimization tools; a few of those will be discussed later in this article.
Browser Testing
Verifying that your site runs properly across all popular browsers will save your users a lot of headache. If you only test in one browser it's possible that there's an equally popular browser where your main call to action doesn't work properly. If there's a functionality issue with your site the majority of users will just leave and find a different site. The few users that remain will become very frustrated and annoyed.
A great tool that you can use to help resolve these issues before they become problems is CrossBrowserTesting. With CrossBrowserTesting, you can check compatibility with different browsers and operating systems. You can either do a live test where you can actually navigate your site or get snapshots of all the popular browser/OS configurations for a particular URL.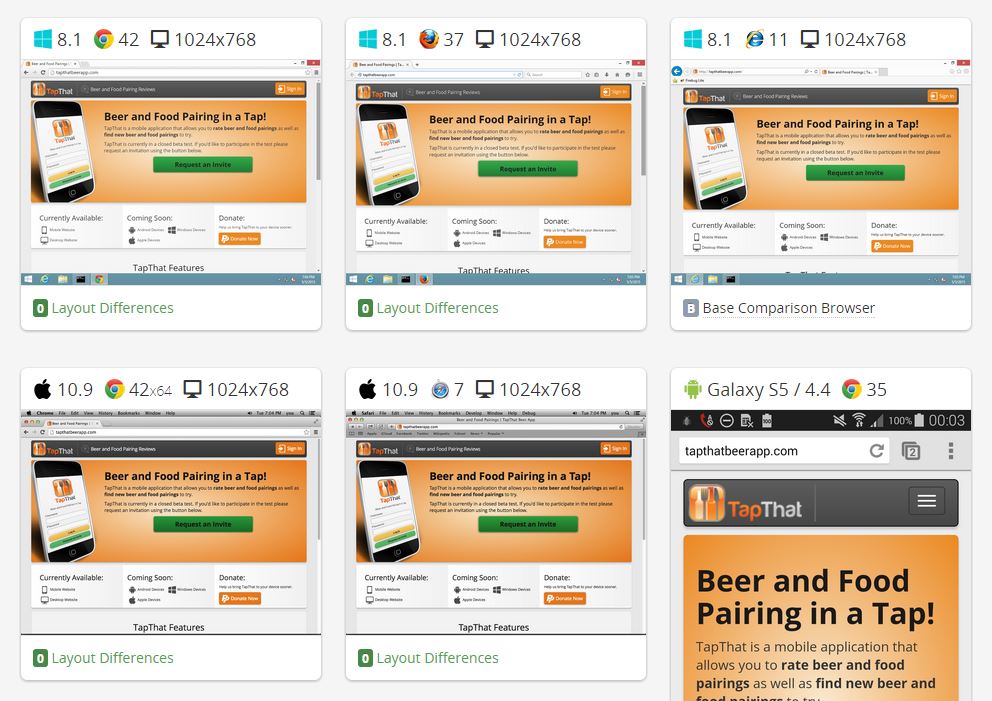 I'd recommend reviewing your Google Analytics data and determine which browsers and operating systems are the most popular with your users. That way, you make sure to verify the specific browsers with the largest impact.
User Testing
It's important to ask real users what they think. One of the easiest ways to accomplish this is with UserTesting. With UserTesting, you can provide a few specific tasks that you would like to have tested. A task can range anywhere from using the internal site search to registering for the product. You can even ask users to explain what they think the product is that you sell based on your home page. Find out what their initial feeling is about the security and trust of the site. Don't stop at your own website, there are no domain limitations so you can conduct reviews of competitors' sites too.
Once you have decided which tasks you'd like to test, you choose how many users you'd like to do the test, typically you want at least 3 users to get useful results. Once you begin the tests you get videos back from real users within hours.
If you need some convincing regarding the usefulness of user tests, UserTesting offers free limited mini tests called Peek. Unlike a real test, you have no options or control, but it's a nice sample of what you can expect.
User Feedback
Ask for feedback from visitors that are on your site or have previously converted. You can do this with polls and surveys.
Feedback polls can be placed on particular pages or appear after a certain amount of time. You can use them to ask questions about the user's hesitation (what is preventing you from purchasing?) or inquire about what led to a recent conversion (what made you decide to buy?).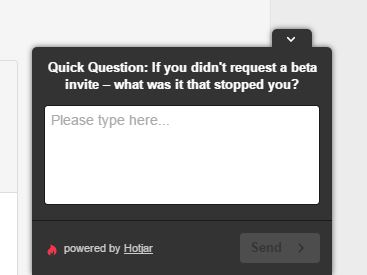 Surveys can be used similarly to polls. After a user converts you can send them a survey to better understand what influenced their decision. You can also ask what the primary benefit was that they received from your product. Learning the biggest benefit from the customer's perspective can help you shape your marketing text into highlighting customer benefits.
You can also survey users that abandoned their cart and didn't convert. This is a good way to identify some customer pain points and hopefully identify ways to overcome them.
As far as tools go, Qualaroo specializes in feedback polls and SurveyMonkey specializes in surveys. They are both great tools and I would recommend both of them. As another option, Hotjar offers both feedback polls and surveys as part of their conversion optimization tools.
Visitor Recordings
Record actual site visitors to see how they use your site. These videos can help you identify usability issues. You won't be able to hear the user and understand the thought process like a you would with a user test, but you'll gain valuable insight by watching real visitors.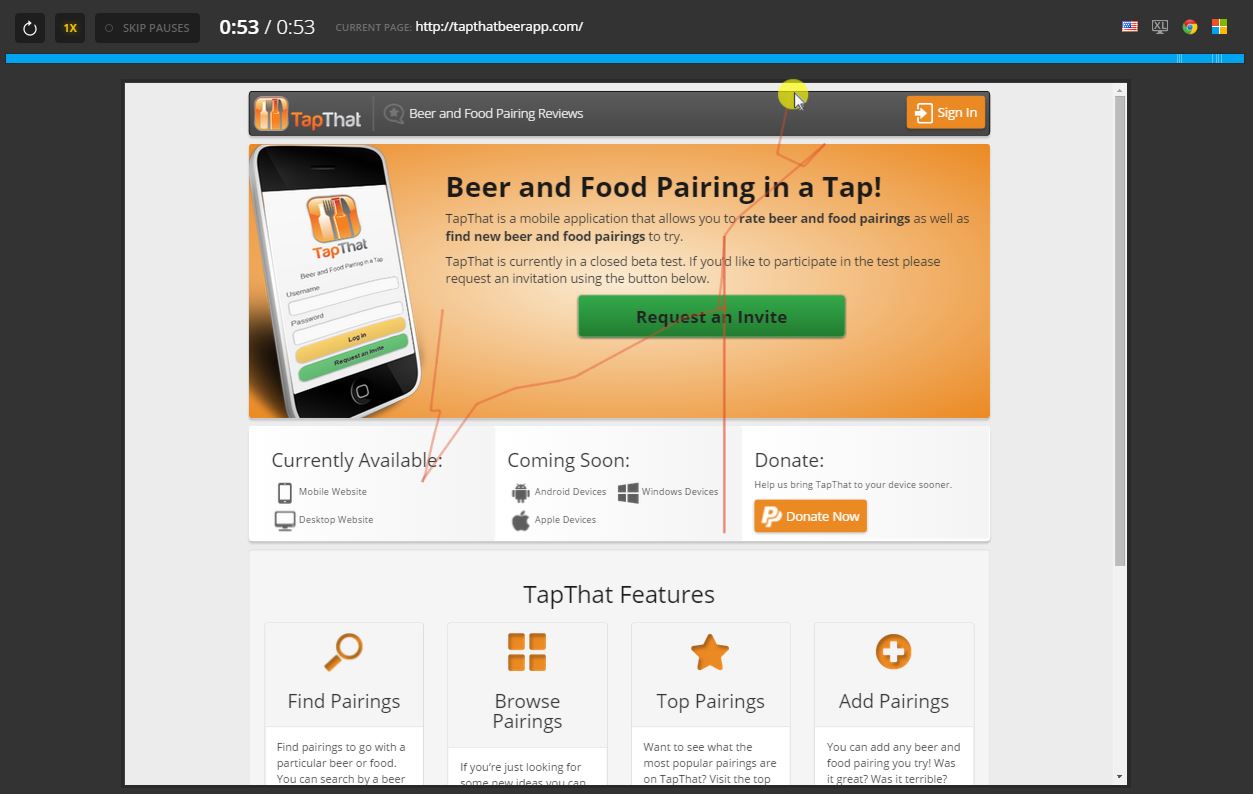 There are a number of tools you can use for this. ClickTale is a nice robust tool that you can use to capture visitor recordings, but it also has a hefty price tag. If money is no issue, then ClickTale is a great tool to use. If you're looking for something more cost efficient, both SessionCam and Hotjar are great choices.
Split Testing
Split testing is when you have two or more variations of your site live at the same time and gather data to determine which variation converts higher. The variation can be as small as one button on one page to as large as entire brand overhaul across the entire site. Running split tests on your site removes any doubt about which image, button, headline, or any other variable performs best.
There are a few different tools you can use to perform split tests. My favorite split testing tool is Optimizely. Optimizely allows you to run split tests without involving a programmer. You can edit or rearrange text and images. Optimizely provides an interface to manipulate your site in order to create test variations without any coding knowledge required. Once you start the test you'll have graphs and data for each goal you've set which will help when determining a winner.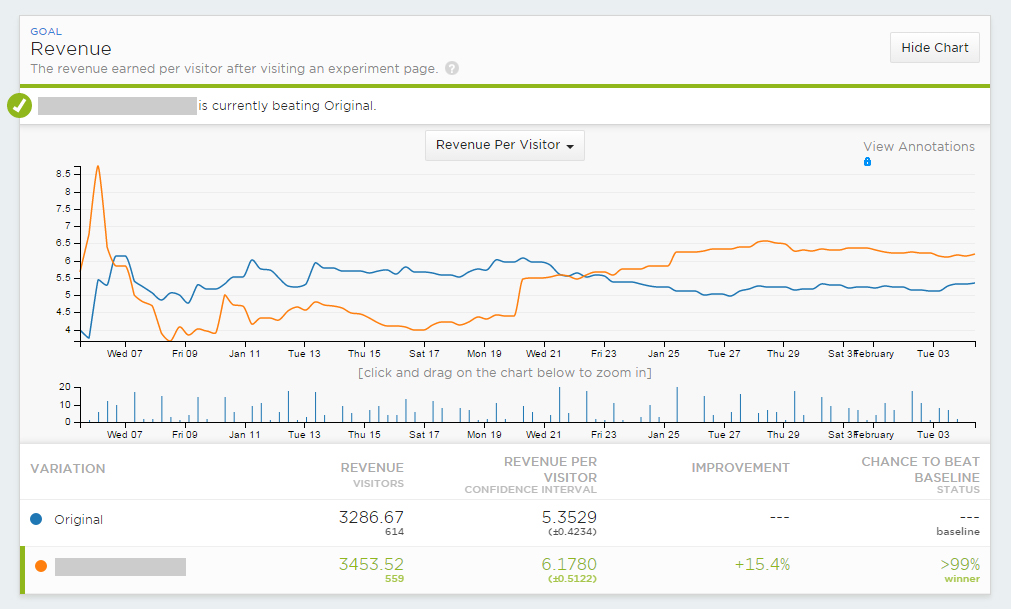 If you don't have room in your budget for Optimizely, Google offers a free tool. Within Google Analytics you'll find Google Experiments. I haven't personally used this tool, but if I needed a free split testing tool, it's the one I'd go to.
Make Sure Your Test Results are Significant
Regardless of which tool you choose, remember, don't end your split test until your results are statistically significant. Optimizely will notify you when you've reached a statistical significance, but you still need to make sure your sample size is large enough.
For your results to be the most accurate you'll want to run the test for a minimum of one week. Only stop the test in full week increments so the data isn't skewed due to traffic inconsistencies based on the day. You'll want to run tests for a maximum of 4-6 weeks because users start to delete cookies after that range and your results will begin to deteriorate.
If your website doesn't convert at least 500 visitors per month it will be difficult for you to reach a statistical significance. To optimize a site with low traffic, use the other tools mentioned above and make changes based on them until your traffic is large enough to run split tests.