The best long term SEO strategy is to align the goals of your website with the goals of the search engines.
Search engines are trying to provide the best experience for the user. If your website can provide the best solution for the keyword then your website will rank at the top.
Keep the User in Mind
You can try the next new SEO gimmick but any traffic boost you gain won't last. Google updates their algorithm more than 500 times a year. At the end of the day, they provide the best result and experience possible for the user.
With each change you make, you need to keep your desired audience in mind. If you are always improving your website for your users and providing a high-quality experience, you will see long term success.
Create an amazing experience for your users because you and Google both want them to be satisfied. Always prioritize the needs of your readers over specific SEO tactics.
With that being said, now we can dig in to some specific items that can be done to provide a good user experience.
Publish High Quality Content
Content is important. For over a decade people have been preaching that 'content is king'. With such a large stress on more content, it's easy to publish low quality content.
For content to be a successful SEO tool, it needs to be high quality. Write content people want to read.
Don't worry about keyword density or word count. Use the keyword as many times as you need to for the article to make sense. And keep the content to the word count you need to express your point clearly. Don't add fluff just to add words. Don't worry about metrics like these, just write a good article.
What does high quality content look like?
A high quality article will be easy to read. It gets to the point and provides information the reader cares about.
In addition to the content, a high quality article should be formatted in a way that's easy to read. Most online readers like to scan content before they read it in its entirety. To make it easier to scan make sure you include subheadings, bullet point lists, and bold text.
Adding media elements such as images, charts, graphs, and video also enhances the content and makes it more appealing to people.
Add Content People Care About
The other piece of the puzzle to long term SEO success is to write about topics people care about.
You know you need to write high quality content. But, if no one is looking for content about that topic than you've wasted your time.
Perform keyword research and prioritize your content schedule based on demand.
Make Your Website Easy for Your Readers
So, you have content your readers care about and you've spent some time to make that content outstanding. Now, make sure there are no other hurdles for your readers.
Make Your Site Easy to Navigate
Make it as easy as possible for users to find the content they need on your website.
Not only should your main navigation menu be clear and concise, you should also include internal links. Whenever an article mentions a topic discussed in one of your other articles, add a link if it would be a benefit to the reader.
This will help SEO and make it easier for search engines to crawl your website. But, the main reason to add internal links is it will keep readers on your site longer as they browse more and more resources. If you have information that will help them, make it easy for them to find.
Don't Make Your Readers Wait
The longer you make your readers wait, the higher the chance they'll leave your site. 53% of mobile site visitors leave a page that takes longer than 3 seconds to load.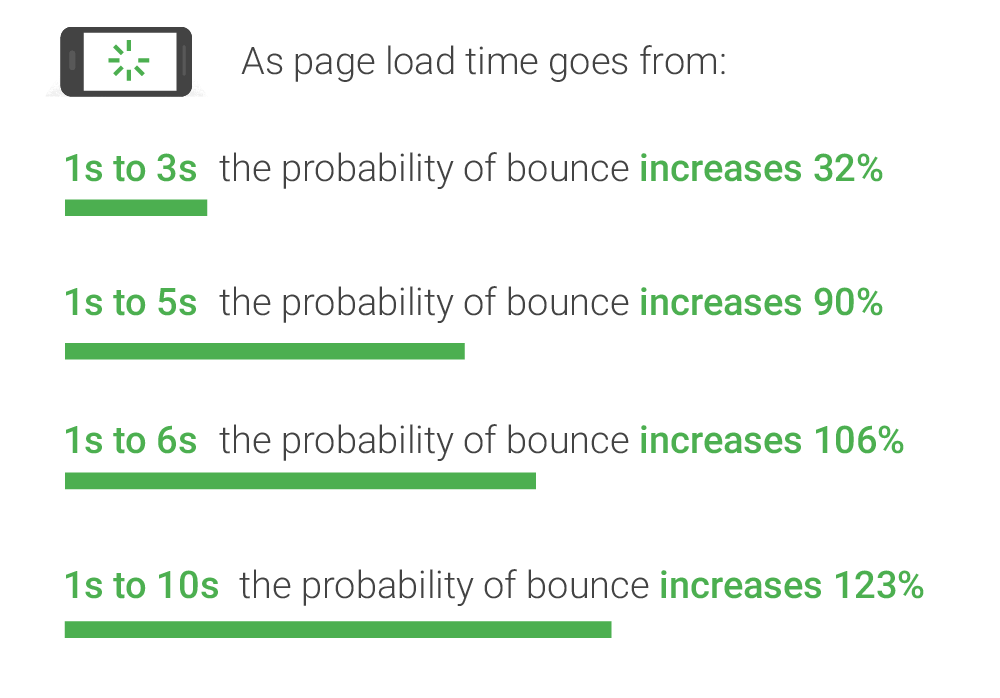 Google has a PageSpeed Insights tool that will analyze the page speed of your website. Just enter your URL and it will analyze the page. You will then receive results that display the current speed and a list of changes you can make to improve it.
You can also look into implementing AMP to improve your mobile page speed.
Make Sure Your Site is Great on Every Device
You want your site to be mobile friendly. But, even more than that, you want your site to work great on the resolutions your readers use.
You can find out what resolutions are the most common for your website in Google Analytics. Just go to Audience > Technology > Browser & OS. Then, on the Primary Dimension text link tabs (directly above the data) click Screen Resolution. This report will show you the most common screen resolutions for your website.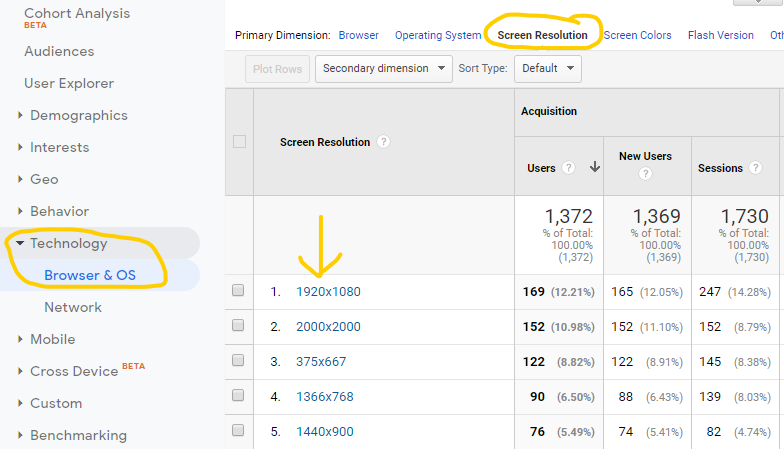 Review your website on different devices and resolutions to make sure it's always a great experience.
Remember: SEO is a Long Term Strategy
It's important to be patient when trying to improve your SEO. Any SEO strategy worth doing will take time.
If you find a hack that provides quick SEO results, it will probably only help you for a short time.
If you want to see long term success, you need to have a long term plan. Don't think of SEO as a one-time project. Instead, create habits and routines to make SEO part of your everyday strategy.
What routines do you have in place to make SEO an ongoing part of your marketing efforts? Please let us know in the comments!
---
Do you want to listen to this article? Here's the podcast episode: