Search marketers normally focus on optimizing for Google. Since Google has a large percentage of the search engine traffic share, that makes sense. But, how do you rank on Bing? If you optimize for Google will that automatically rank you well on Bing too? And does it even matter? Let's discuss what you need to know about how to rank on Bing.
Does Bing Matter?
Before we talk about how to rank on Bing, let's talk about if ranking on Bing even matters. Most marketers focus only on Google because most searches happen on Google. But how big of a share does Bing have?
According to ComScore, Bing (Microsoft Sites) has about 25% of the share for desktop searches. Now, that is specific to desktop. And mobile Bing searches are drastically lower than desktop. But still, 25% of desktop shares is a big enough piece of the pie to matter.

This share might be larger than expected. Bing not only powers the search results on Bing, but they are also used for Yahoo search results.
So, Bing not only has a decent chunk of the market share, but there is also less competition. If you start focusing some effort towards Bing you may find the traffic converts better than Google. The search engines both have different demographics so the traffic you receive from the search engines will not be equal. It's worth seeing if the Bing audience converts better or worse on your website than the traffic you receive from Google. (Towards the end of the article we'll go over how to view how much traffic you get from each search engine in Google Analytics.)
Start By Listening to Bing
Bing provides a few options to make it easier to understand how they rank content.
Bing Webmaster Guidelines
The first, are the Bing Webmaster Guidelines. This is a pretty short read. It is a concise overview on some of the most important ranking factors and on-page elements Bing takes into consideration when ranking websites.
It's good to review the guidelines so you have a clear understanding of what is important to Bing.
Bing Webmaster Tools
Next, are the Bing Webmaster Tools. You'll want to setup and monitor the Bing Webmaster Tools. This is a portal Bing provides to website owners at no cost that has a ton of free information and tools.
It provides data specific to your website and has a ton of useful tools. It has a tool to submit your sitemap to Bing, an SEO analyzer to identify SEO improvements on a page-by-page basis, and lists out any crawl errors. You can even use it to submit URLs to Bing that you want indexed. It also notifies you of suspicious activity or security issues.
This is the best way for Bing to get in direct contact with you. If there is an issue with your website preventing you from ranking as well as you could be, this is where they are going to tell you about it.
The other nice option about the Bing Webmaster Tools is it not only allows Bing to communicate with you, but you can also contact them. There is a help menu at the top (question mark icon) with a link to contact support.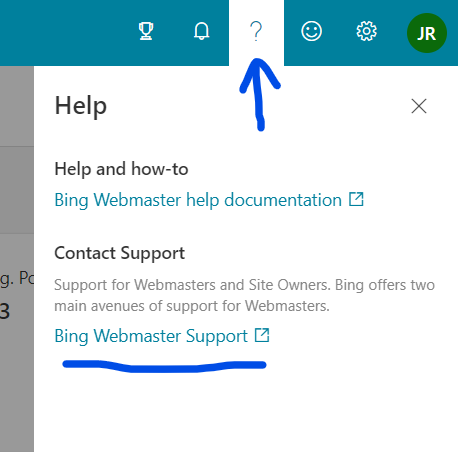 This will allow you to send them an email with a specific question. Now, if your question is generic and can be answered with their support forum you probably won't get a response. But, if you have a question specific to your account this is a great option.
Create Content for Searchers, Not Search Engines
Before we worry about the specific ranking factors, we should remember to always create content for searchers, not search engines. This comes directly from the Bing Webmaster Guidelines, but it applies to every search engine.
Whether you want to rank on Google or Bing, your best bet is to provide the best value possible for your target audience. This is how you'll see long-term SEO success. Search engines want to provide the best experience possible for their audience, and if your website helps accomplish their goals, then you'll rank higher.
Instead of trying to take advantage of every new trend to rank higher, think about how you can provide the best content and experience for your reader. Then, as search engine algorithms change, your website will only get ranked higher and higher. You won't need to worry as much about changes and new trends.
Bing Ranking Factors and Differences from Google
User engagement is the primary focus for Bing and their strongest ranking factors are based on engagement. Those factors include pogosticking, social, and site authority. There are several other factors that play a role as well. We'll go over some of the most important Bing ranking factors and how they vary from Google.
Pogosticking
One of the important metrics used to determine engagement is referred to as pogosticking. This is when a user clicks your link in the search results, visits your site, but then immediately clicked back to the search results page and selected the next response. When this happens, the search engine decides the page did not match the search query in a way that was helpful to the user. If that happens often, the page will start to rank lower. This behavior is something Google monitors as well.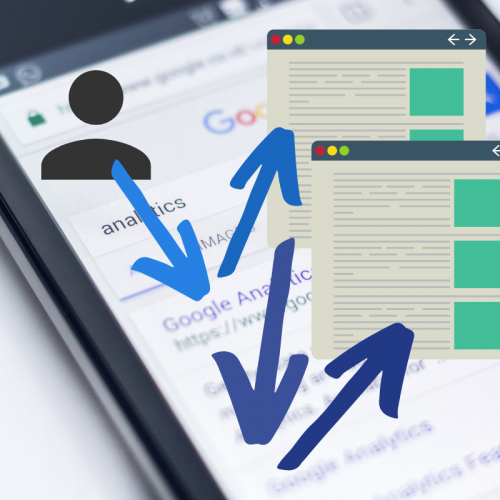 The best way to monitor this behavior on your website is by looking at your bounce rate metric.
Social
Bing has made it clear that social networks do play a role in their ranking algorithm. (Google claims social has no impact on their rankings.) Bing has also made it clear that trying to game the system will not help you. They have a system in place to gauge influence. So, by using social networks in a natural manner and building your following over time, you can positively impact Bing rankings as well.
Site Authority
Bing places high value on site authority. They look at factors such as the age of the domain and the name, brand, or keywords in a domain. Google looks more at the authority of each individual page whereas Bing looks more at the site as a whole. The Page Rank metric was actually created by Google and is completely irrelevant on Bing.
Exact Keywords
Bing prefers exact keyword usage more than Google. Both in the site content and as the text in links. Google uses synonyms interchangeably but exact keyword usage still plays a role in the Bing ranking algorithm.
Mobile
Bing does want your site to be mobile friendly. It doesn't use a mobile first index like Google does, but it does still factor into your ranking.
Page Speed
And just like in Google, page speed does matter. However, Bing doesn't believe the user experience should be jeopardized to improve page speed. You won't be penalized on Bing for having a 4 second load time instead of a 1 second load time if the experience the site visitor gets on the website is ideal.
Where to Review Bing Data
You can review your Bing data in Google Analytics and the Bing Webmaster Tools.
Google Analytics
In Google Analytics go to Acquisition > All Traffic > Channels. Then, click on Source at the top above the data table. This will list out each search engine as a source. You may see Google, Bing, and Yahoo listed.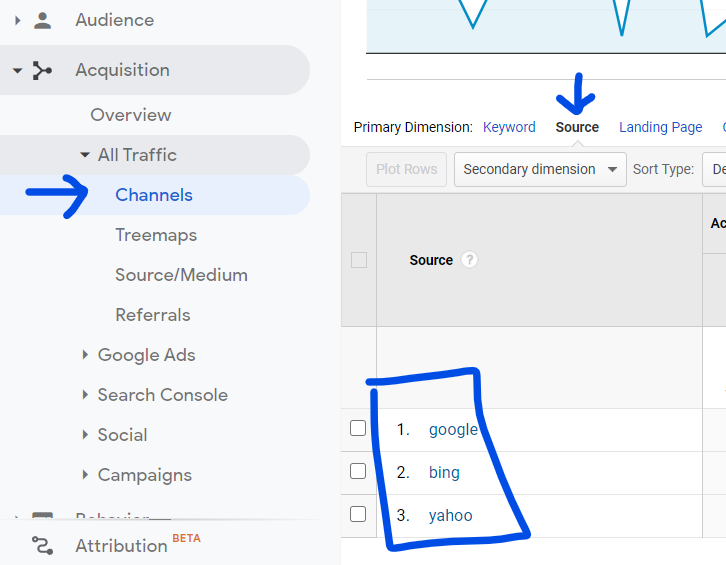 Bing Webmaster Tools
You can also see data directly in the Bing Webmaster Tools. Once you login, just click on Search Performance. This will show you your search impressions, clicks, average click-through-rate (CTR), and average position.

If you want to compare the data found in Bing Webmaster Tools to Google, you can log in to your Google Search Console account. In the Performance tab in Google Search Console you'll see the same metrics listed. This will allow you to easily compare the data.
For the most part, if you're focused on optimizing for your target audience, your search rankings will increase in both Bing and Google. But, knowing the differences and how you can improve your Bing rankings can help you get an advantage over your competition.
Do you focus on optimizing for Bing or only Google? Do you plan to change that in the future? Please share in the comments!
---
Do you want to listen to this article? Here's the podcast episode: